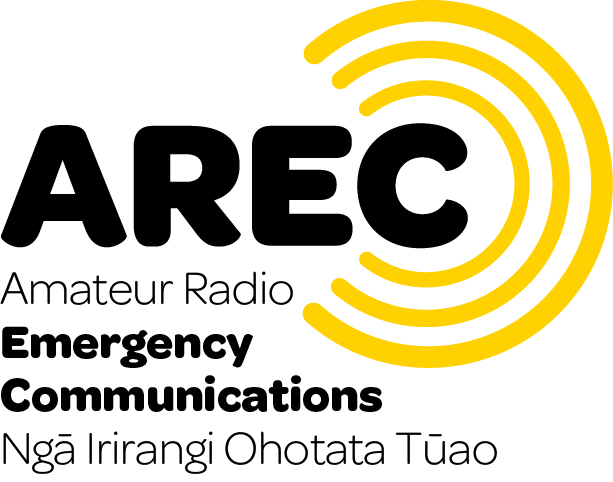 What and Who is AREC
AREC is the public service arm of Amateur Radio. Many hams get involved in providing communications for sporting events, Search and Rescue and Civil Defence at different levels.
Amateur Radio Emergency Communications. Who are they?
The Amateur Radio Emergency Communications organisation (AREC) was formed by the New Zealand Association of Radio Transmitters (Inc) (NZART) in 1932 after the Napier earthquake to train licensed amateur radio operators in providing reliable communications over the length of the country for any type of emergency. Full encouragement was given by the then New Zealand Post and Telegraph Department and they made available special station identifiers for emergency communications on the amateur radio allocated bands. It has become accepted among Amateur Radio operators that these unique "E" calls have priority over all other users of the widely-spaced amateur radio frequencies.
Since the formation of AREC in 1932, communications have been provided for thousands of emergency events ranging from searches to natural disasters to civil emergencies and for total or partial loss of telephone communications.
There are 80 AREC "Sections" throughout the country – each attached to a "Branch" of NZART and each with their own appointed Section Leader. Area Managers are appointed for the Northern, Central, Midlands and Southern areas by the National Council of NZART. as are the National Director of AREC and his Deputy and the National Secretary. All members of the organisation are unpaid volunteers.
The parent body of AREC is still the New Zealand Association of Radio Transmitters (Inc). Not only do they provide encouragement, but they support AREC fully whenever called upon for assistance with finance, advice or any other administrative requirement.
The word 'Amateur' in AREC means only that they are unpaid. Their goal has always been to achieve the highest professional standards. Members are drawn from every walk of life and all professions.
AREC doesn't just look after Search & Rescue or Civil Defense, we can also help out with any Sporting or Community events as well. If you require any communication assistance for the next event you have on, please  get in contact with us, and we can see what we can do to help.
Contact Details:
Darren Sharland                                                                               Graeme Richards
021 239 065                                                                                      021 149 8267
Email: arec@zl2ko.org.nz