Next General Club Meeting – 7th June 2017
The next general meeting will be the 7th June 2017, 19:00 at the PN Hospital Power Plant.
Details will follow with times and meeting point.
Please enter through Gate 1 on Heretaunga Street behind the Palmerston North Hospital then go to around to Spotless Engineering Workshops. You will meet Warren ZL2JML there before the walk around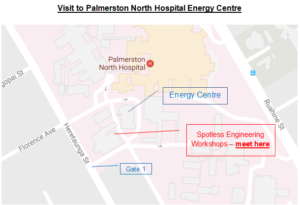 Next Committee Meeting
The next committee meeting will be the 14th June 2017, 19:30 at the club rooms.
All are welcome.
Next Afternoon Meeting
The next afternoon meeting will be the 30th May 2017, 14:00 at the club rooms.
All are welcome.
M.A.R.S Subscriptions 2016/2017
The Manawatu Amateur Radio Club 2016/2017 Subscriptions are now due.
These will again be $40.00, and need to be payed before 30th Oct 2016
Payment can be made using Internet banking to our Bank Account
01-0745-0496805-00
(please include your call sign or name as a reference)
or posted to P.O Box 1718 Palmerston North or paid directly to the Treasurer