Manawatu Amateur Radio Soc. ZL2KO NZART Branch 20 is proud to announce
We are having our Annual Table Sale at Longburn Community Centre, State Hwy 56, Longburn. On Saturday October 5th 2019.
Just 10mins from Palmerston North heading to Wellington
Full Table $25
Half Table $15
Doors for Sellers open at 7:30am
Doors open for Buyers at 9am
Refreshments and food will be available on the day.
Please go to Table Sale 2019 in the menu to Register today
If you have any questions please email info@zl2ko.org.nz
This year's HamCram had 9 participants of which 6 have passed and the remaining 3 wishing to continue on and give the exam another attempt.
The successful students are from:
Wanganui – 1
Manawatu – 4
Upper Hutt – 1
Callsigns will be issued in the week to come. If you hear them on the air please say hi so they can add you to their contacts and welcome them to our amazing hobby.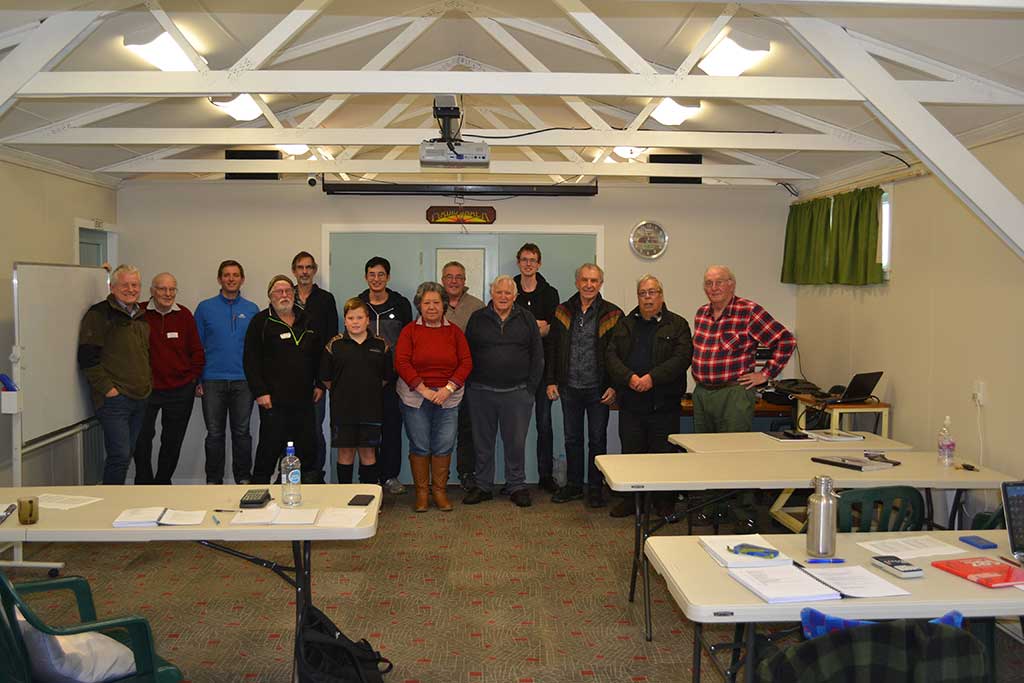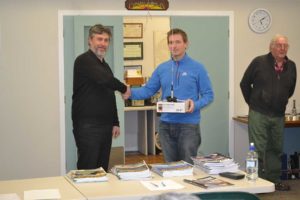 Mark Gooding ZL2UFI - NZART President - Presenting Ben Gilbert with Prize for Top Score on the Day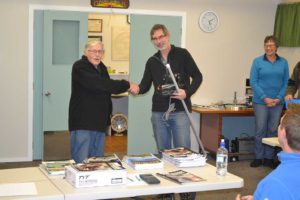 Bill ZL2BILL Presenting Donated Tait Radio to Howard Nicholson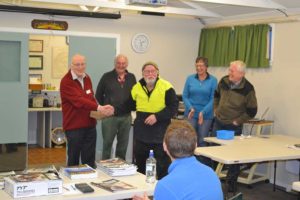 Pete ZL2AUB presenitng Donated Handheld to Ken Carlyle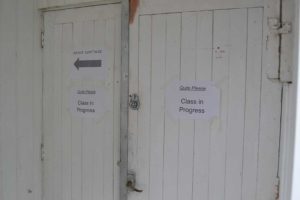 Sign direct visitors to ZL2KO Koru Lounge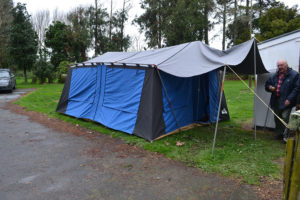 ZL2KO Koru Lounge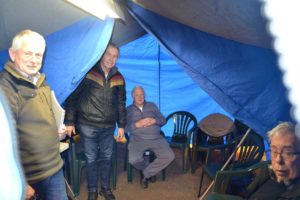 Tutors waiting in Koru Lounge for their next lesson
Lawrie Carr ZL2HQ
Hello All,
As most of you are aware, Lawrie and his wife Diana, unfortunately lost their family house to a fire on Friday Night. Every thing was destroyed and as you can imagine, this is devastating event to happen to anyone. A family member of Lawrie & Diana has set up a "give a little" page to help them out. The details are below. If you can help, please click on the link below.
Thank You
ZL2KO Committee
Hi,
My Name is Emaline Carr- I am the daughter of Lawrie Carr and Diana Carr. As I am sure you know about the tragedy that was the house fire at my parents house on Friday night in Feilding, which destroyed everything.
I know the ham radio community which Dad was a part of have been concerned and have kindly reached out to help, however may be unsure how they can help. I thought I would share a give a little page my Aunt has set up for Mum and Dad get back on their feet.
https://givealittle.co.nz/cause/tragic-fire-destroys-family-home-leaving-nothing
Thank you all for your support that this difficult time.
Many thanks,
Emaline
Local Nets and SOTA Information
SOTA Freq
2M FM - 145.5 (then move off when/if you get a call), 144.200
2M SSB - 144.3 (and again move)
6M SSB - 50.200 (and again move)
10m SSB – 28.360, 28.420, 28.470
12m SSB -24.940-24.990
SOTA Freq
15m SSB - 21.350
17m SSB – 18.130, 18.095, 18.155
20m. SSB 14.345 or 14.342-347 (14.285 QRP avoid if possible).
40m SSB - 7.090, 7.118 (QRP Frequency), 7.125, 7.185 (CW 7.032)
80m SSB – 3.690
Local Net List
Monday's
Old Timers Net - 20:30 - 3.870Mhz
D-Star International Net - 1200(w) 1300(s) - REF001 C
Home Brew Net - 17:30 - 3.600 (around this freq)
Tuesday
Whangauni Branch 48 Net - 20:00 - 146.900 Repeater
Thursday
Manawatu Branch 20 Net - 20:00 - 147.125 Repeater
Local Net List
Friday
Digital ZL National Net - 20:00 | On module Z on XLX Reflectors 750,299 and TG530 Brandmeister Network
Saturday
Kings of the Round Table - 1200(w) 1300(s) - REF006 A
Sunday
Manawatu Branch 20 HF Net - 09:00 - 3.570Mhz
America-Link Net - 1200(w) 1300(s) - Fusion Room 21080, FCS2-90, YFS
ZL2KO Events 2019
September

2019

Mon
Tue
Wed
Thu
Fri
Sat
Sun

19

ZL2KO Thursday Net 147.125

•

22

HF Net 3.570 LSB - ZL2BJA

•

26

ZL2KO Thursday Net 147.125

•
News from around the World